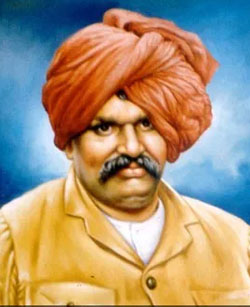 From the Desk of Associate Dean
Rajarshee Chhatrapati Shahu Maharaj College of Agriculture, Kolhapur encompasses all for the economic development and welfare of human being especially farming community. We are entrusted and committed to create a fine brand of capable young agricultural graduates. We have a strong team of academicians, researchers, technical and support staff. They are dedicated for achieving excellence in education, research, and extension by providing easy but competent, precise, elaborative and efficient means of learning.
Over the year, we have created the state of art facilities for agriculture education and we take pride that we have the infrastructure at par with the national institutions. We are equally committed to the implementation of innovative, placement-oriented professional academic programmes and courses by placing the student community at the centre and strive to instill confidence into them so as to enable them to face challenges of the contemporary globalized world.
We believe that learning is never ending process and hence our faculties are encouraged to refresh and upgrade their knowledge regularly.
I hope your association with Mahatma Phule Krishi Vidyapeeth, Rahuri in general and RCSM College of Agriculture, Kolhapur in particular will lead you to the place where knowledge is turned into action."
I have joined this esteemed organization as an Associate Dean in the year 2022, since then striving for the betterment of students and farming community. Under the able guidance of university authorities, we are organizing various trainings for students and farmers to upgrade their skills. All faculty members are regularly motivated to attend various trainings, workshops, conferences at state, national and international level to update their knowledge.