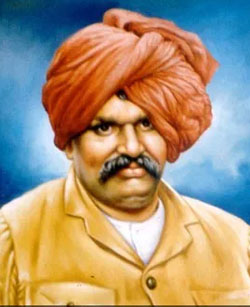 This is to submit that the RCSM College of Agriculture, Kolhapur is one of the premier Agriculture College of Mahatma Phule Krishi Vidyapeeth, Rahuri. This college imparts agriculture education through English Language. The students who pass out from this college are absorbed in industry, agri-based companies, start-ups and civil services.
In this context, it is important that we familiarize ourselves and our students with the concept of the online resources and trainings which are primarily built on the principle called as LSRW – Listen, Speak, Read and Write method of learning a language. This method has been proved by the scientific world as an optimum way of learning a language when compared to the conventional way.
In view of this, RCSMCOA, Kolhapur has received proposals from NIPA GENX Electronic Resources and Solutions Private Ltd, LSC Market, Pitam Pura, New Delhi. The proposals are regarding online personality development, communication skills and human values resources to improve growth and placements of students and English language development and improvement. Both proposals have total 31 online modules. (25 modules on personality development and 6 modules on developing and polishing skills of English Language.)
There are several pre-recorded videos by eminent professors and experts which can be watched unlimited times during the subscription. The online video modules can be accessed by students 24×7 from anywhere. Unlimited practical sheets and assignments are provided for students. It is subscription based online model which provides facility to make the students proficient.
The NIPA GENX Electronic Resources and Solutions Private Ltd, LSC Market, Pitam Pura, New Delhi is providing above mentioned online modules. There are several students from tribal areas who needs to improve communication skills and polishing English language. Through these online modules personality, communication and entrepreneurship skills of students will be improved.