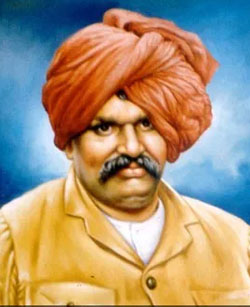 Extension Education About
The Division of Agricultural Extension came into being as an independent full-fledged division Since then, it has been playing a pioneering role in the growth and development of extension science with specific reference to research, education and training in extension education. It grew leaps and bounds under the dynamic leaders. The Division has been providing the national leadership role in areas of teaching, research, training and transfer of technology in the discipline of agricultural extension.
The mandates of the division are:
To carry out basic and strategic research in the areas of extension education.

To carry out graduate, post-graduate education programmes leading to the degree of B. Sc. (Agri) and M.Sc. in agricultural extension to meet the trained man-power requirements of agricultural universities, research institutes and other development departments.

To carry out advanced National and International training programmes to impart knowledge, skills and desired orientation to the persons engaged in teaching, research and transfer of technology so as to improve their efficiency and effectiveness and to selected farmers to enable them to assume the roles of community leaders.

To render expertise support and advisory and consultancy services to extension activities of the institute.
Courses: In detai; : Under Graduation
Sr. No.
Semester
Course No.
Course Title
Credits
Name of Course Teacher
1
I
EXTN-111
Rural Sociology and Educational Psychology
2+ 0 = 2
Shri B. T. Kolgane
2
I
DEG-111
Democracy, Election and Good Governance
1+ 0 = 1
Dr. K. V. Gurav
3
I
LANG-111
Comprehension and Communication Skills in English
1+ 1 = 2
Shri S. U. Fulsawange
4
I
AGH-111
Agricultural Heritage
1+ 0 = 1
Dr. V. J. Tarde & Dr. K. V. Gurav
1
II
EXTN- 122
Fundamentals of Agricultural Extension Education
3(2+1)
Prof. B. T. Kolgane (T)
Dr. K. V. Gurav (P)
2
II
EXTN- 123
Communication Skills and personality Developments (Common Course)
2(1+1)
Prof. S. U. Fulsawange
3
VI
EXTN-364
Entrepreneurship Development and communication Skills
2(1+1)
Dr. V. J. Tarde (T)
Dr. S. D. Bhingardeve (P)
4
VIII
—-
Experimental Learning Modules
1(0+1)
Prof. B. T. Kolgane (P)
Dr. K. V. Gurav (P)
The under graduate and Post graduate courses taught as a part of academic syllabus.

Under graduate 11 credits (5+6) for Ist, IInd, Vth, VIth , VIIth and VIIIth semester

Courses for U.G. EXTN-111, EXTN-122, EXTN-353, EXTN-364, RAWE EXTN-475
Post Graduation – started from 2010
Intake capacity 6 students/year

Post graduate credits – Major 21, Minor 12, Supporting courses 5 and NCC 6