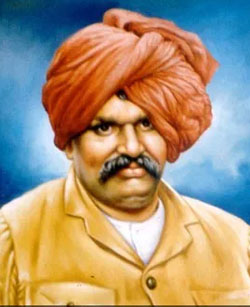 Horticulture Infrastructure
A lecture hall and two practical laboratories of the section are well equipped with AV aids and other instruments where practical and lectures of UG students are being conducted. A seminar hall is developed at the section with a capacity of 40 for conducting the PG classes, seminars and is also shared for the sectional and college programs. A PG laboratory is well equipped with microscopes, head space gas analyzers, hot air oven, spectrophotometer, pH and EC meters, etc laboratory equipments and required chemicals and glasswares for titrations and PG research. A well equipped processing laboratory developed with a license from fssai is used for the UG practicals on post harvest management of fruits and vegetables. For ELM on Post Harvest Management of Horticultural Crops as well as for commercial production of value added fruit and vegetable products in the market. for The renovation work of two additional labs for experiential learning is under progress. Computer along with internet facility has been created in this section for the students & staff members in the year 2006-07. The classrooms, seminar hall and a laboratory is also connected to the internet facility.
Horticulture section has 20.00 ha. land at college campus of which 16.6 ha. Land (inclusive of hillock) is under cultivation. Fruit orchards of mango, sapota, guava, coconut, cashew nut, custard apple, anola and tamarind have been established which is used for fruit production as well as mother orchards for plant propagation. This section acted as major propagation unit to provide the planting material of mango, coconut, lime, guava, tamarind, etc. fruits as well as ornamentals for Kohapur region at government rates. On the hillock area, many forest trees species have been planted by taking trenches across the slopes. The main building of the college has been beautified by establishing garden around it. Another 30.0 ha farmland available at Shenda Park is developed into an oxygen park by planting 33,300 native plants of different fruit and other forest trees of 28 different species. It will be utilized in the coming future for drone training centre.
By deepening the farm well of the section and laying down 3 to 5 inch PVC pipe line measuring 1000 m, the irrigation facilities of other sections of college have been strengthened. On receipt of the funds amounting Rs. 22.50 lakh from Hon.ble Vice Chancellor the section has created facilities for experienced learning / hands on training on protector.
The structures available for crops cultivation as well as PG research is as follows:
The details of cultivation of vegetables and nursery plants are as given below.
| Unit | Area | Utility |
| --- | --- | --- |
| Farm office | 300 sq.ft. | Office for sale of planting material, farm produce and maintaining the farm records |
| Farm store | 300 sq.ft. | Store room for farm |
| Pumping unit | 100 sq.ft. | Pumping unit for lifting water from well and a bore well |
| Working shade | 1000 sq.ft. | Pot and polybag filling, grafting and budding unit during rainy season |
| Shadenet house | 768 sq.m. | Nursery staructure for raising and maintenance of planting material |
| Shadenet house | 336 sq.m. | Maintenance of ornamentals and potted plants for display and for instructional purpose |
| Polyhouse | 560 sq.m. | PG research on vegetable crops and ELP on Commercial Horticulture |
| Poly-cum-shadenet house | 784 sq.m. | Raising and mainenence of mango grafts |
| Poly-cum-shadenet house | 560 sq.m. | Raising of flowers and ornamentals with ELP on commercial Horticulture |
| Conservatory | 360 sq.m. | Conservation of rare plants |
| Tunnels | 72 sq.m. x 05 | Propagation of ornamentals |
| Shadenet house | 216 sq.m. x 02 | PG research and ELP on Commercial Horticulture |
| Hydroponics unit | 216 sq.m. | PG research on hydroponics and display of hydroponics system for farmers and students |