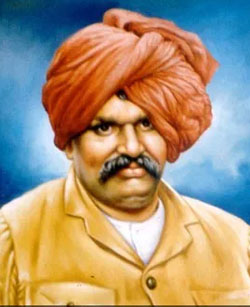 Plant Pathology Extenssion
Knowledge of proven and effective plant protection measures against different diseases of crop plants has been extended to the farmers, Zilla Parishad and Agril. Department staff members.

Plant disease samples received from different agencies and the farmers were examined in this section and suitable control measures were suggested.

The staff of this section visited the farmer's field s and discussed the disease problem and guided them for management of diseases.

Information regarding Mushroom Cultivation was given to needy farmers.

This section has started Biofertilizer Production Center in the year 2006 & different biofertilizers are multiplied and sold to the needy farmers. Shortly the production of Potash mobilizer will also be started.